About Budget Tree Service
Budget Tree Service is a local tree company, owned by Claudia Nelson that serves in the Greater Seattle including King and Snohomish County. We have been in the business for over 25 years. Our experience overall has helped us master the art of responsible and trusted tree maintenance.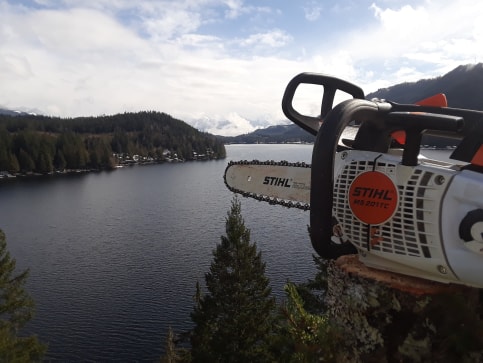 Safety is of the utmost importance in our business, so we are equipped with top-of-the-line equipment and tools that render the best results while adhering to strict safety standards.
Budget Tree Service is Licensed, Bonded, and Insured. We are locally-owned, intimate company that offers complete attention to customers.
We offer free estimates.
Our team uses professional, state-of-the-art equipment that can maneuver in all kinds of small areas. At Budget Tree Service, we pride ourselves on our climbing, rigging, and pruning techniques. We also offer responsible removal for trees, shrubs, and hedges.
At Budget Tree Service, we will help you ensure your trees are properly cared for and your property is protected as well. From large jobs requiring crane services to fine pruning of your trees and shrubs, we are equipped and ready to handle all kinds of tree issues.
Tree Service in Seattle is usually dangerous. However, Our staff is well experienced to work on close-quarter removal, selective thinning and view enhancement. If you have limited access space, our fleet of trucks, chippers and stump grinding equipment are able to move even in the constricted spaces.