Tree Services We Specialize In
We at Budget Tree Service, care for trees of all sizes in any location and provide a full range of arboricultural services for residential, commercial and construction clients.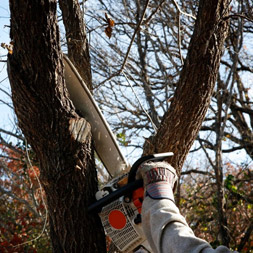 We handle all types of tree trimming including major restructuring to yearly maintenance.
Established tree resizing

Annual maintenance to keep your trees looking great
Stump grinding is the process of removing a stump that in the ground through the use of equipment called a "stump grinder." The stump grinder works like a chipper at ground level. We make passes back and forth over and through the stump with the machine until the stump is ground few inches below the surface.
Replant where your tree used to grow

Prevent pests such as carpenter ants and termites
Eliminate trip hazards and unsightly stumps
Tree removal can be a tough business, especially in Seattle. Our licensed experts know how and when to evaluate the health of your tree. They have been professionally trained in the safest and most efficient way to remove any tree.
Will protect your property and landscaping

On staff permit specialists
We offer brush chipping and wood hauling.

Can remove any size tree from any location